Cooking
John is a man that likes routines, and he always start his day with "Fluffy American pancakes". To get them perfect, he makes them himself, and he has been developing this recipe for years.
Ingredients
135g/4¾oz plain flour
1 tsp baking powder
½ tsp salt
2 tbsp caster sugar
130ml/4½fl oz milk
1 large egg, lightly beaten
2 tbsp melted butter (allowed to cool slightly) or olive oil, plus extra for Cooking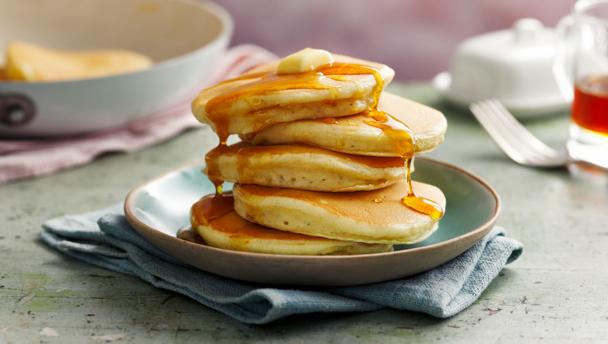 If you can not eat wheat flour you can switch to oat flour.
YORKSHIRE PUDDING
John's wife love this With the Sunday Roast, so John makes this as often as he can to keep his wife happy.
John prefers warm lunch, but he finds the different menus in the school cafeteria too boring and too unhealthy. This is why he likes to bring his own lunch which is always something he creates from using vegetables, fruits, and berries. He makes himself a smoothie containing yogurt and/or different kind of juice.
Before he gores to bed on saturday evening he must have his favourite pizza. You can find the recipe hear.
[http://www.bing.com/videos/search?
Hjemmelaget pizza
Pizza | 18 kommentarer
Ingredienser
3 dl lunket vann
1 pk gjær
en slump olje
1 ts salt
hvetemel til passe deig, gjerne litt løs
la deigen heve mens du forbereder fyllet:
1 boks tomater (liker best de hele og hakker de selv, de hakkede har skall og er ikke like gode)
1 fedd hvitløk, presset
1 ss basilikum
1 ss oregano
salt, pepper
litt (1/4 ts) chilipulver
1/2 ts sukker (får fram smaken i tomatene, gjør at de ikke blir så skar